Located southwest of town, the trails at Kokopelli, managed by BLM, might be some of the most scenic riding you'll find anywhere. Miles of stacked single track range from intermediate to very challenging and will keep you busy for days. Trails here are famous for their sweeping views of the McInnis Canyons National Conservation Area and incredible overlooks of the Colorado River. See for yourself why this area is truly a unique place to ride.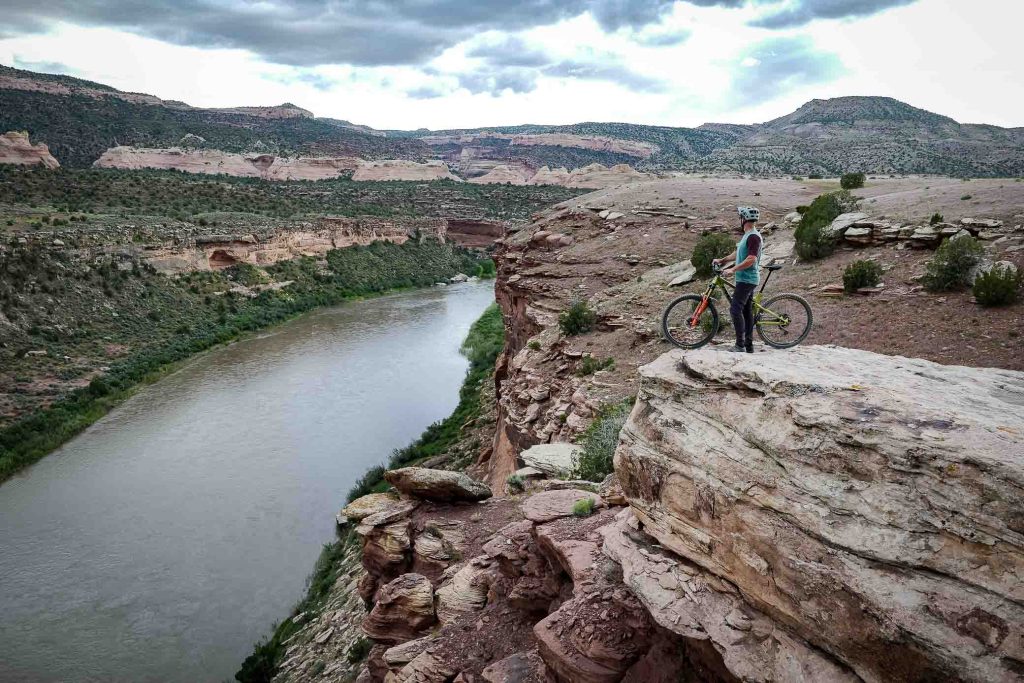 The Kokopelli trailhead is made up of a well-connected system of tails that allow you to mix and match with seemingly endless possibilities. Rustler's Loop is a great trail for those just getting started in mountain biking, while Horsethief Bench brings plenty of fast technical sections with incredible views to match.
Perhaps the most famous trail in the area is the Kokopelli Trail. This epic feat travels a scenic and circuitous route through the desert from Loma, Colorado all the way to Moab, Utah. It's about 150 miles of mountain biking on terrain varying from technical single track to pavement, but the majority of the trail is on dirt roads.
Explore all other is at the Kokopelli Loops.