Fruita's festival season is nearly upon us! Every year the spring and summer months are packed with entertainment, events, parties, and one-of-a-kind experiences. Check out this year's lineup, mark your calendar and book your campsite today.
FAT TIRE FESTIVAL: MAY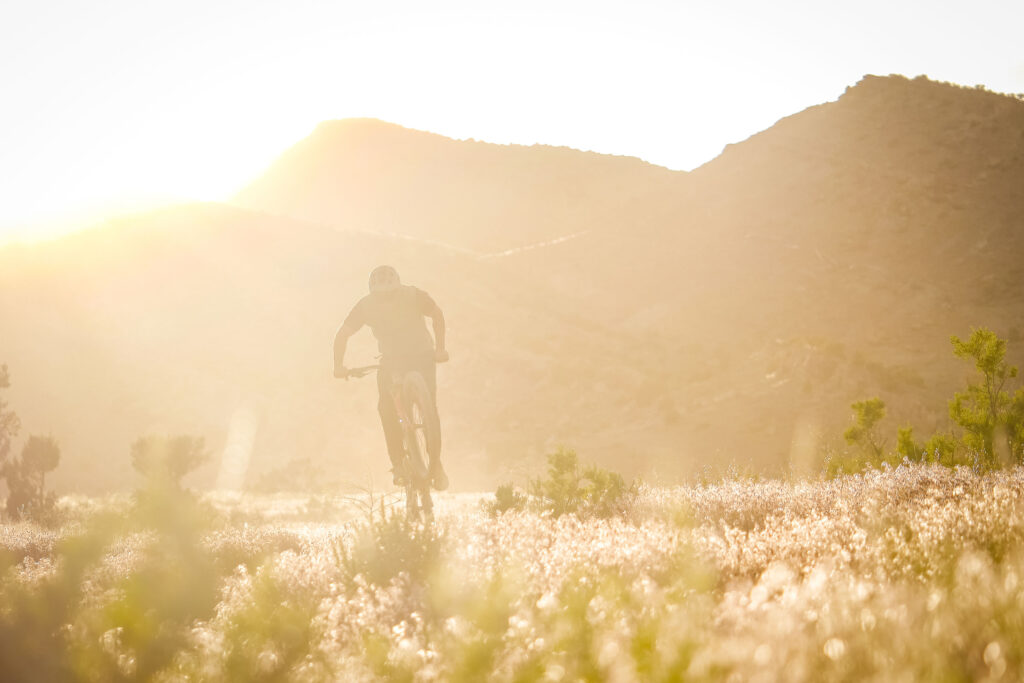 The Fat Tire Festival is a mountain biker's paradise. This weekend-long event, now in its 23rd year, includes guided rides for all levels on Fruita's world-class trails, two nights of live music under the stars, bike demos, and an expo featuring the latest and greatest in bike technology. Whether you're an avid rider or just a bike fan, this festival is for you. Check out the details and get your pass here.
18 HOURS OF FRUITA: MAY 4-6
Colorado's favorite way to kick off the biking season is this beloved endurance race. Teams bike for 18 hours on a fast, fun singletrack lap in the gorgeous Highline State Park. The race starts Friday at midnight and finishes Saturday evening at 6 p.m. The only way you can wrap up 18 hours of racing: is with Oskar Blues and a taco party. Find out more here.
MIKE THE HEADLESS CHICKEN FESTIVAL: JUNE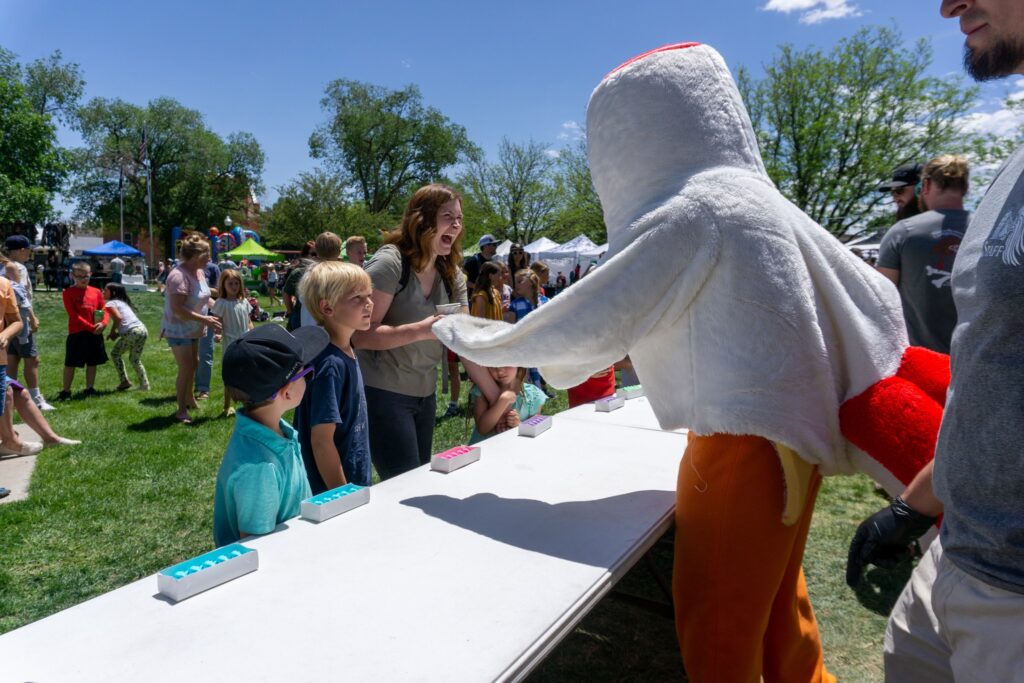 Fruita was once home to Mike, a chicken that lived for 18 months without a head (true story). The annual festival celebrates his life and perseverance with a 5k run, disc golf tournament, wing and Peep eating contests, live music, delicious food, and artisan booths. This year's festival will feature several performers, including Son Volt, and a poultry show—where 25 breeders will bring 200 of their most beautiful chickens to compete for several prizes. It's safe to say there is no festival like it!
COUNTRY JAM: JUNE
Country Jam is the largest country music and camping festival in Colorado, drawing more than 90,000 fans! For nearly three decades, it's featured the biggest names in country music amidst the red rock landscape of Jam Ranch, just outside of Fruita. The lineup changes every year, so be sure to check the current lineup here! Combine that with a weekend of camping, food, and drink, and you can see why this festival brings people from all over the country. Learn more and buy tickets here.
THURSDAY NIGHT CONCERTS: EVERY THURSDAY JUNE-AUGUST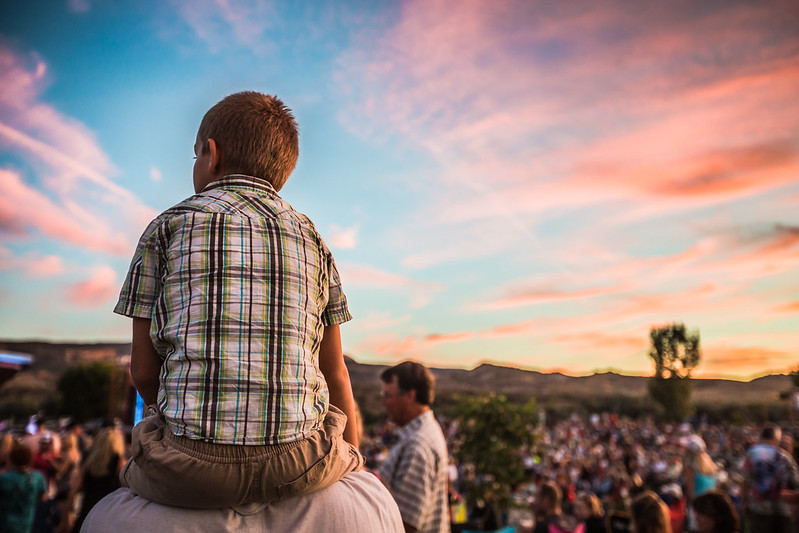 This free, outdoor concert series is one of the locals' favorite ways to spend a Fruita summer evening. Held in Civic Center Park in Downtown Fruita, each week will feature a different band from a variety of genres, including bluegrass, classic rock, country, Americana, and folk. Grab a chair or blanket, pack a picnic and bring the entire family. Concerts start at 7:30 p.m. Check out this year's lineup here.
RIMROCK RODEO: EVERY TUESDAY JUNE-AUGUST
The Rimrock Rodeo has everything a cowboy or cowgirl could want: bull riding, roping, barrel racing, and even mutton bustin'—and if you don't know what mutton bustin' is, this is your golden opportunity to find out. Events start at 4:30 p.m., with the professional rodeo riders' grand entry at 7:30.
FRUITA FARMERS MARKET: EVERY SATURDAY FROM JUNE 23-SEPTEMBER 15
The Fruita Farmers Market is so much more than a place to buy produce—though it does feature the freshest fruits and veggies available. It's also a place to browse handmade crafts from Fruita artisans, sample regional baked goods, preserves, and spices, and enjoy live music and ready-to-eat breakfast or lunch. The market will be held in Civic Center Park Saturdays from 8:30 a.m. until 12:30 p.m. Find out more or apply to be a vendor here.