Need a way to cool off this summer? You don't want to miss Imondi Wake Zone.
A one-of-a-kind water adventure.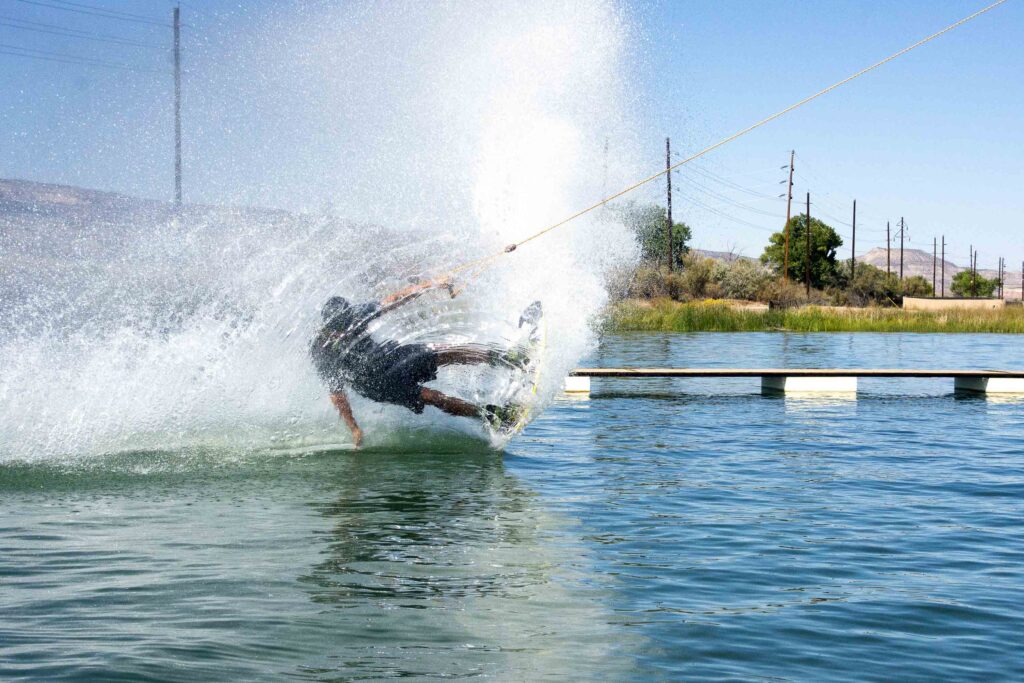 It's time to grab a wakeboard but ditch the boat. Imondi Wake Zone is the largest cable park for wakeboarding and water skiing in Colorado and uses a unique pully system to tow riders around the pond in a large loop for endless fun. All the equipment you need is included.
Perfect for Beginners
If you've never wakeboarded before but always wanted to try, Imondi is the perfect place to get your feet wet. The cable can be adjusted for different speeds allowing you to learn the ropes and increase your confidence. For a little extra help, take a beginner lesson with one of their awesome instructors.
Perfect for Seasoned Riders
For those of you who are already familiar with the sport, fret not! You'll still have a great time at Imondi. A series of jumps, rails, and boxes are spread out along the course and are perfect for honing your skills and building more confidence in doing tricks. Imondi even hosts several professional-level competitions throughout the season that bring in talented riders from all over.
More than Just Wakeboarding
We know wakeboarding isn't everyone's speed, but that doesn't mean you can't enjoy an afternoon on the water. There is a lot more to explore at Imondi. Take a paddleboard out, bask in the sunshine, or try floating yoga.
Or, check out the floating aqua park! This slippery inflatable obstacle course will leave you laughing for hours.