Fruita loves dogs! Fruita is a great escape for you and your four-legged friends. From endless trails, parks, and dog-friendly breweries, we can guarantee your dog will be begging to come back to Fruita! August 26 of each year is National Dog Day, and to celebrate NDD, we wanted to share some great places in Fruita where you can take your furry friends.
National Dog Day (NDD) was first started in 2004 by Colleen Paige, an Animal Welfare Advocate and Pet Lifestyle Expert. NDD celebrates all dog breeds and aims to recognize how many dogs are in shelters or in need of a home. Dogs are widely known as "man's best friend" and play important roles in many areas such as search and rescue, firefighting, police work and service for disabled individuals.
Before we get into the list, it is important to know the leash laws of the area and be up to date on dog safety. In Fruita, leash laws are enforced everywhere but two specific places: Snooks Bottom and Bark Park, but dogs need to be watched closely in those areas. Further, Bureau of Land Management (BLM) land does allow dogs off leash and under verbal command. If your dog is off leash outside the designated areas, you could receive a ticket.
Heat in the summer can be brutal on dogs, especially if your dog is older, or has a thick coat or short snout. You should always have water on hand for your dogs and plan according to the weather forecast that day. Another good practice is having a plan for shelter in case of extreme weather. Keeping your dog in the car should be avoided because cars can heat up quickly, especially on sunny days. Temperatures of 90 degrees or higher can be detrimental to dogs, causing heat stroke or even death. When running errands, either have your dog stay at home or have someone stay in or by the car.
Now that safety is out of the way, here are some places that allow dogs.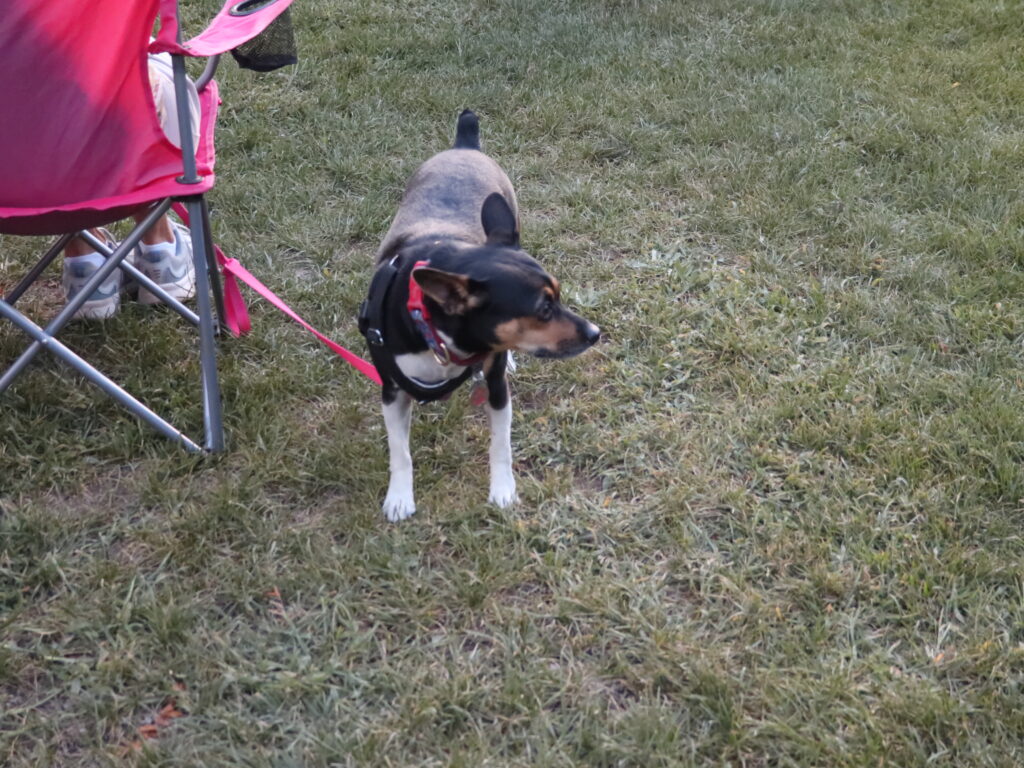 Businesses
Camilla's Kaffe allows dogs on their patio area and offers shade for you and your furry friend. Customers can order inside and then join their dog as they are not allowed inside the building. Remember to have them on leash at all times so other customers can enjoy their meals. This rule is true in many other places in town, and there are plenty of places to sit outdoors with your pup.
Suds Brothers, Copper Club and Base Camp Provisions are all breweries that allow dogs inside. Remember to keep your dog on a leash and make sure they are in control at all times in that setting. People may want to pet your animal, so keep an eye on those around you to ensure the safety of them and your pet while you enjoy your brews.
Chow Down is an animal supply store that allows you to bring your pet in while you shop. There are often cats roaming around the store, so dogs will need to be kept on leash throughout their visit. Chow Down offers pet food, treats, collars, costumes and even grooming services; it is a one stop shop for all your dog's needs!
Outdoor Areas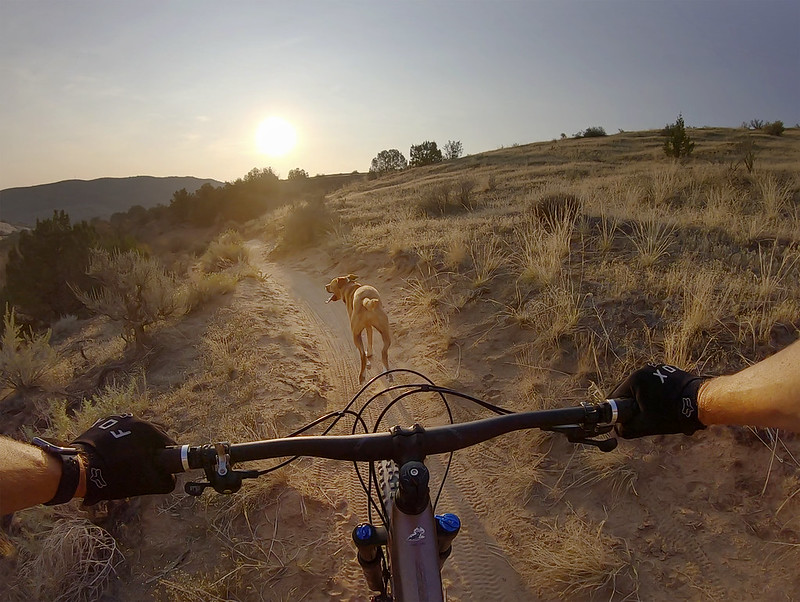 Most outdoor areas in Fruita allow dogs and leash laws apply to the majority. Check trailhead signs for dog rules including when and where dogs are allowed off-leash. Your dog can join you on trails, in parks and there are even some special events they can go to. Remember to always be diligent about where your dog is and how it is interacting with others and the landscape. Be prepared to pick up their waste so others can enjoy these areas as well. 
The Fruita Paleontological Area is a great place to observe fossils and the exhibits that detail the landscape and how it was formed over time. Located in McInnis Canyon, the half mile hike is informative and fun. Explorers can also get access to Skinner Cabin, which was built in the early 1900s.
James M. Robb State Park offers fishing, river access, hiking, camping and more. It's a great place to get away for a day or more and experience the gorgeous landscape. The park has five sections and 137 campsites available for use.
Devil's Canyon Trailhead and Opal Hill Trail are very close together. The trails have different levels of difficulty, Opal Hill is the shorter of the two at around 2 miles while Devil's Canyon is 6.7 miles. Both are in the beautiful canyon landscape and cliffs formed by the sea that was once here and further carved out by the river. Visitors can hike or ride horses and may even find some precious rocks along the way.
The Bark Park is one of the places in Fruita where it is ok to have your dog off leash. Fruita opened their first official dog park on April 17, 2023. It features a water fountain, waste bags, trashcans and a sturdy fence so dogs have everything they need and are safe. Your dog can interact with other dogs and run as much as they want in Bark Park.
Snooks Bottom Open Space is another place where dogs can go off leash and be under verbal command. Snooks Bottom has trails, a large body of water and is free to the public. This multiuse space is great for people who want to play fetch or just go on a leash-free walk with their furry friend.
Dog Daze is an annual event you can bring your dog to at the Fruita Community Center outdoor pool. Before the pool closes for the season, they have a day where dogs can come swim and sunbathe like their human friends. Dogs must stay on leash until directed otherwise. The event will take place on Sept. 6 this year (2023) from 4:00-6:00 pm. The City of Fruita will be taking donations for the Roice-Hurst Humane Society, and the event is sponsored by Chow Down and Harmony Animal Sanctuary.
Hotels & Lodging
There are a lot of lodging options for those traveling with pets, including short term rentals and hotels. Super 8, La Quinta and Comfort Inn are all pet friendly hotels in Fruita. Visitors can enjoy their stay without having to worry about finding doggy daycare while they are away. These hotels have great amenities for you and your dog and are a great opportunity to have a vacation. Be sure to stay at one of our pet friendly hotels so you can take your dog to the places listed above!