The James M. Robb State Park is made up of five areas that all have their own unique features, each offering direct access to the captivating Colorado River and a wide range of recreational opportunities, including fishing, boating, camping, and more.
When it comes to the rich tapestry of Fruita, Colorado's natural wonders, few individuals have left as enduring a mark as James M. Robb. An esteemed civic leader, dedicated parks board member, and visionary elected official, Robb's commitment to preserving and enhancing the state's natural beauty earned him the well-deserved moniker of the "champion of state parks." In 2005, the Colorado wilderness paid tribute to Robb's contributions by naming the state park after him. Today, we invite you to embark on a journey through the legacy of Robb as we explore the stunning "string of pearls" he helped create along the Colorado River.
A day pass can be acquired when driving in for individuals or groups. There are also camping fees, and each vehicle must have a valid pass to camp or enter the park. A full list of fees can be found on the James M. Robb State Park website.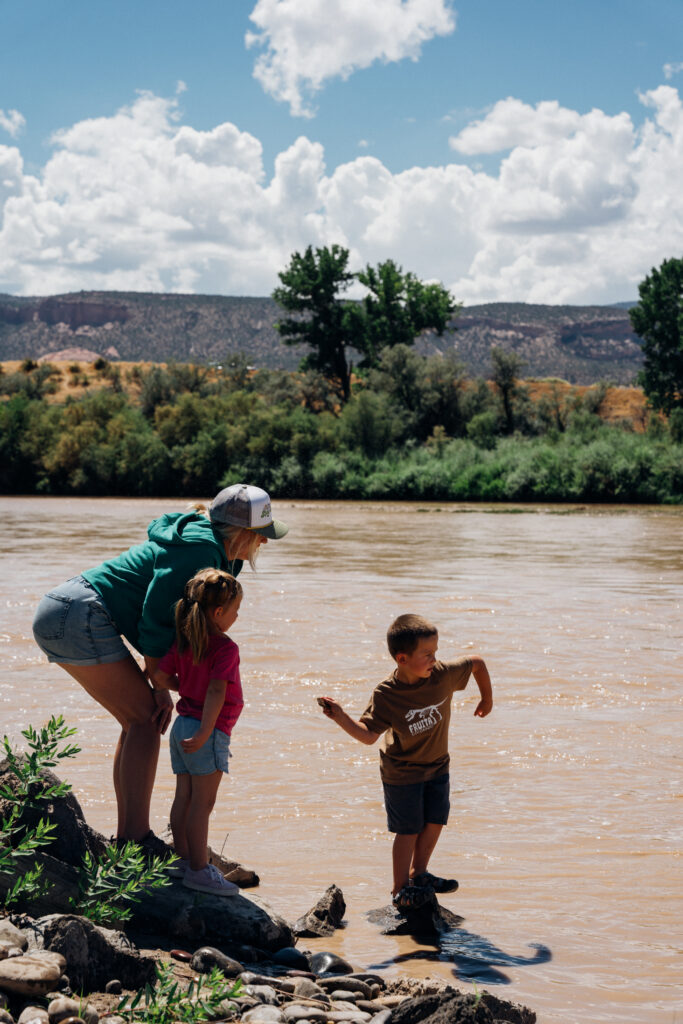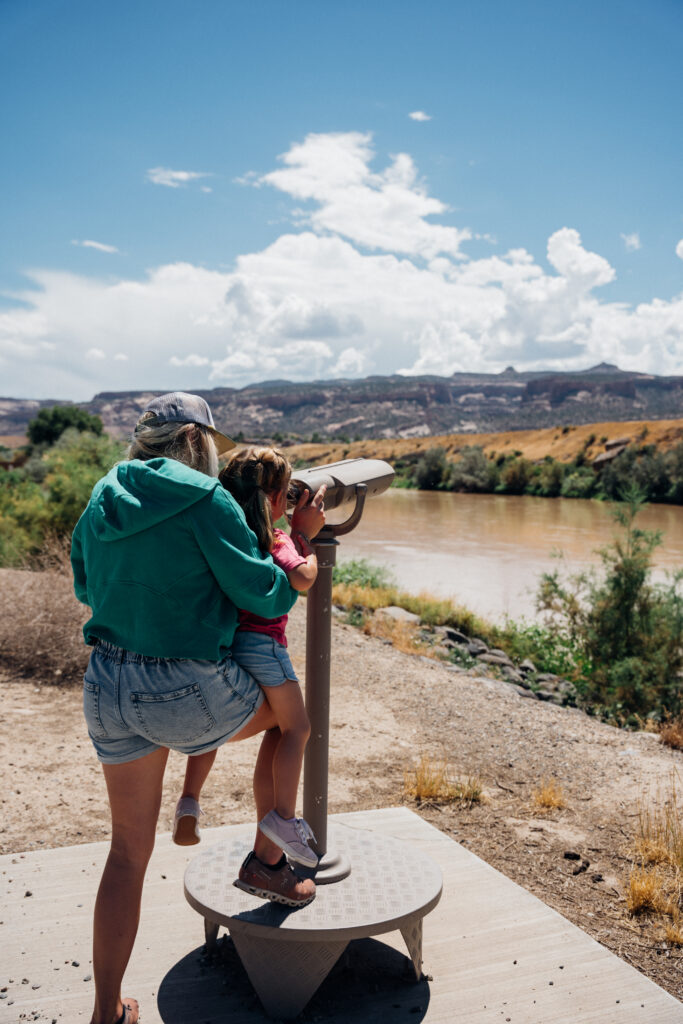 The Fruita Section
Half a mile south of exit 19 off I-70, the Fruita Section of James M. Robb State Park boasts a wide range of camping options, from full RV hook-up sites to tent sites. The 57 sites come complete with fire rings, grills, and picnic tables. Visitors can explore the Visitor's Center and bookstore, indulge in playground activities, and enjoy seasonal access to laundry and showers. This section is within walking distance of the Dinosaur Journey Museum and Downtown Fruita, so visitors can easily participate in other activities and grab some grub. This "pearl" also offers views of the National Monument, the Grand Valley, and the Book Cliffs. Additionally, a group campground accommodating up to 36 people can be reserved by calling 970-858-9188.
During summers, the Riverfront Concert Series can be found in the Fruita Section. The tickets are $7.50 per person and all proceeds from tickets, food and donations go to building and maintaining trails. Attendees can bring lawn chairs, picnic baskets and food coolers, but must pack out their own trash. Visitors can check out the website to find out when concerts are and who is playing.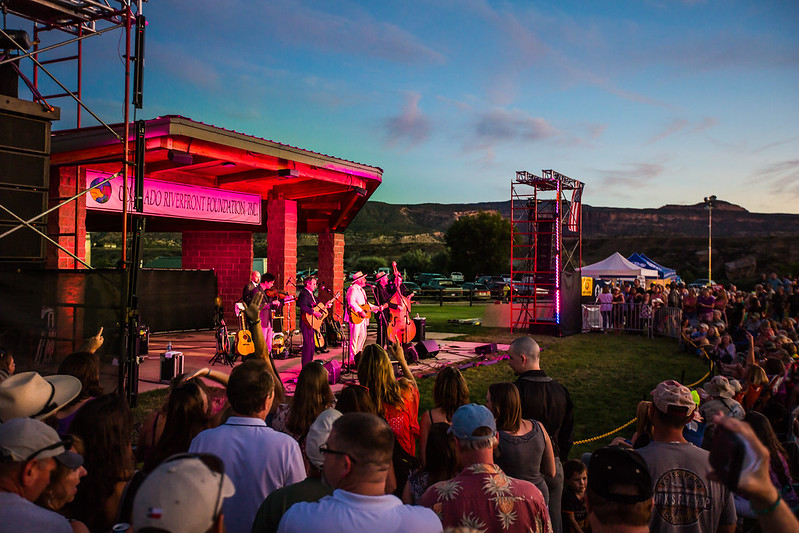 Colorado River Wildlife Area
Exit 37 off I-70 leads to the Colorado River Wildlife Area, a nature preserve with waterfowl hunting opportunities in designated blind and well-behaved hunting dogs are welcome as well. This day-use area provides stunning vistas of the Colorado National Monument and the Book Cliffs, making it an idyllic spot for fishing, boating, birdwatching, and hiking or biking along the river trail. The Wildlife Area is also conveniently located near Kokopelli Trail.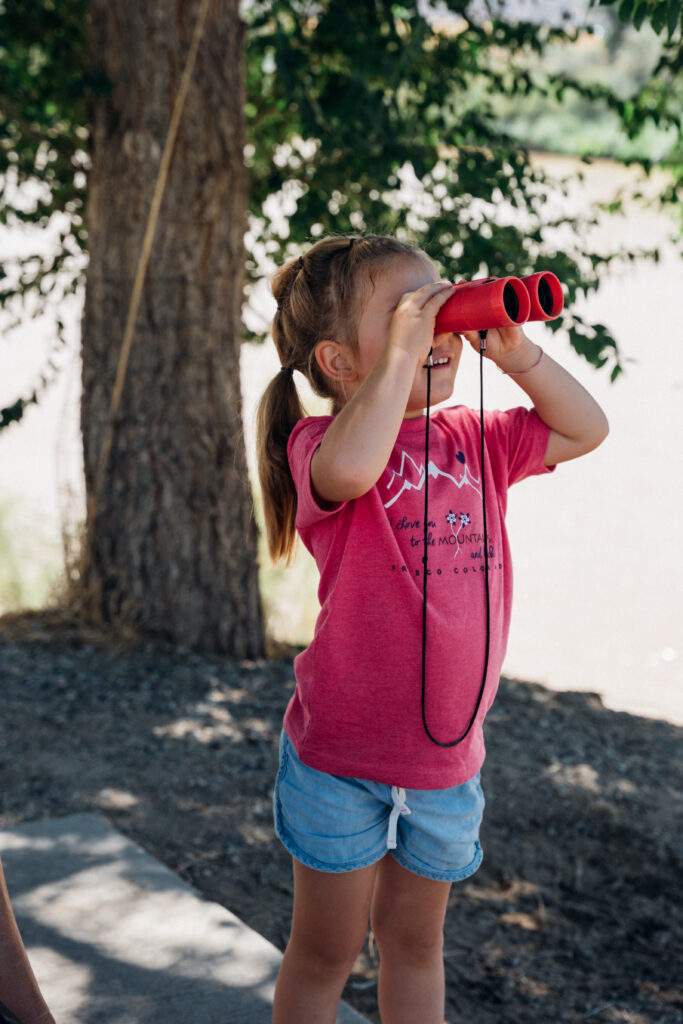 Connected Lakes
Connected Lakes is a day-use area featuring universally accessible fishing, boat ramps, picnic spots, restrooms, and hiking trails. It is located near the Redlands and is also by a few other bodies of water. With five miles of trails meandering around the three serene lakes, this area offers an excellent opportunity for wildlife observation. Only hand-propelled, sailed watercraft, and boats with electric motors are permitted, ensuring a tranquil and friendly experience.
Island Acres
Located east of Palisade at exit 47 from I-70, Island Acres is a paradise for nature enthusiasts and campers alike. The campsite can be booked up to six months in advance through the official website or by calling 1-800-244-5613. Here, all campsites are equipped with fire rings, picnic tables, and stand-up grills. Apart from the cozy camping facilities, visitors are treated to breathtaking canyon landscapes and the possibility of encountering wild horses or bighorn sheep. With three fishing lakes (two stocked), a swimming beach, and two playgrounds, Island Acres offers an ideal retreat for families and outdoor adventurers.
Corn Lake
Corn Lake (right off of 32 Road) is designed for day use and offers easy access to both the river and the lake for fishing enthusiasts seeking both cold and warm water opportunities. The site includes picnic shelters, a convenient boat ramp, and restroom facilities, which makes it a perfect spot for a day of outdoor enjoyment. The lake was formed when ground water was allowed to fill the gravel pit that used to be there. The lake is stocked with trout, but also has bluegill and perch naturally.
As you venture through the "string of pearls" of James M. Robb State Park, you'll not only witness the beauty of Colorado's natural landscapes but also pay homage to the enduring legacy of a man whose dedication to preserving these treasures continues to inspire and captivate generations of nature enthusiasts. Whether you're camping, fishing, boating, or simply soaking in the awe-inspiring scenery, James M. Robb State Park is a testament to the enduring power of conservation and the profound impact of visionary leaders.