It's a Battle Royale between the Front Range vs the Western Slope to determine the best place to escape.
#1: Better Weather
Ever heard of the term 'Mud Season'? It's that awkward time in the Spring where snow turns to slush and your favorite trails turn into gloop. Well, news flash. On the western slope, that Mud Season is a lot shorter and a lot less gloopy due to a warmer climate. No more staring out the window longing for dry days, my friend.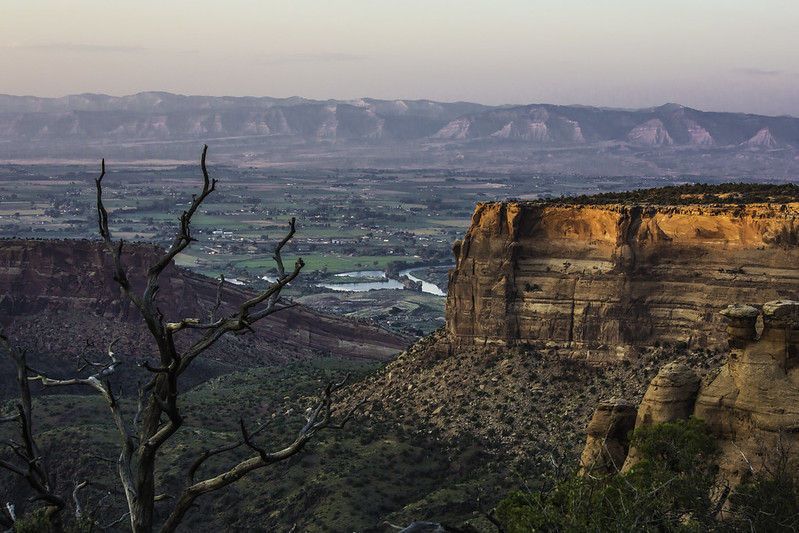 #2: Red, Rugged Landscapes
When you think of Colorado, you think of snow-capped mountains and pines. We've got that too, but we're also home to red rocks carved by rivers and grand mesas! Driving west on I-70, you may be surprised you're not already in Utah. You don't have to be a geologist to geek out over our landscapes. Whether you're exploring Colorado National Monument or hiking in the Flat Top Wilderness, you'll be blown away.
#3: Mountain Vibes
Let's be real, the Front Range is just too much hustle and bustle. If you're looking for real mountain vibes operating on mountain time, head west! The west slope is all about taking a deep breath and going with the flow. (No, literally, the section of the Colorado River running through Fruita is perfect for a float).
We may sound like we're joking around but when you're planning your next vacation, you should seriously consider the western slope.