As soon as I walked into the Fruita Farmers Market, I smelled fresh peppers roasting and saw an incredible number of unique products I could barely keep myself from buying. Community members and visitors alike are drawn into the market by the colorful tents and signs.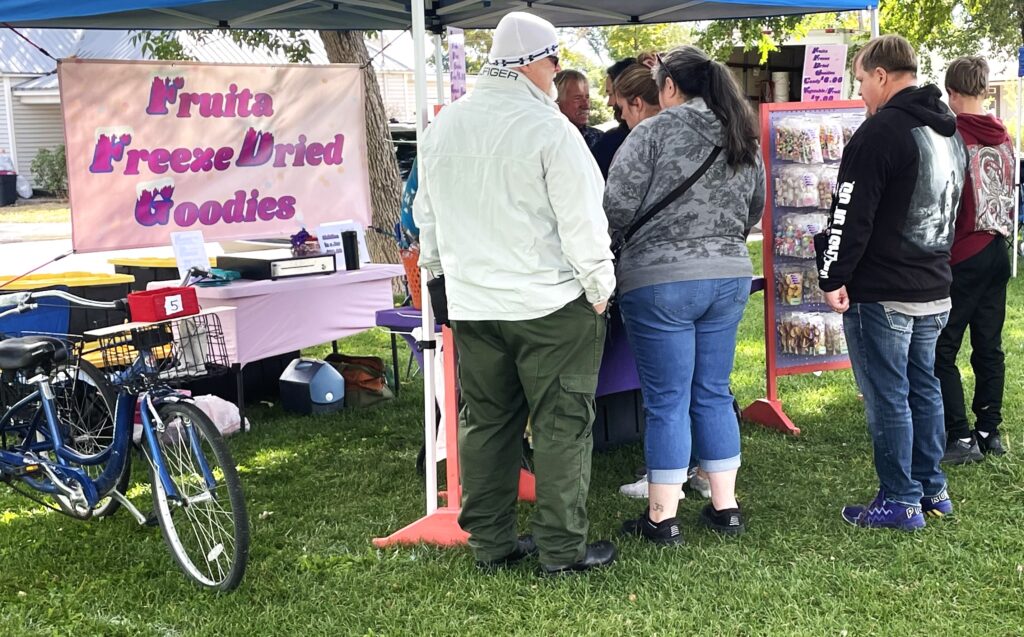 The Fruita Farmers Market is a beloved local event that has been delighting the hearts and senses of its patrons for 23 years. The market is every Saturday from 8:30 a.m. to 12:00 p.m. from early June to late October at Reed Park, located at 250 S Elm Street, Fruita, Colorado. 
This remarkable market showcases local vendors of all kinds, from fresh local produce and handmade crafts to ready-to-eat delights, local artistry and so much more. It's a treasure trove of local talent and entrepreneurship that is as diverse as the community it serves.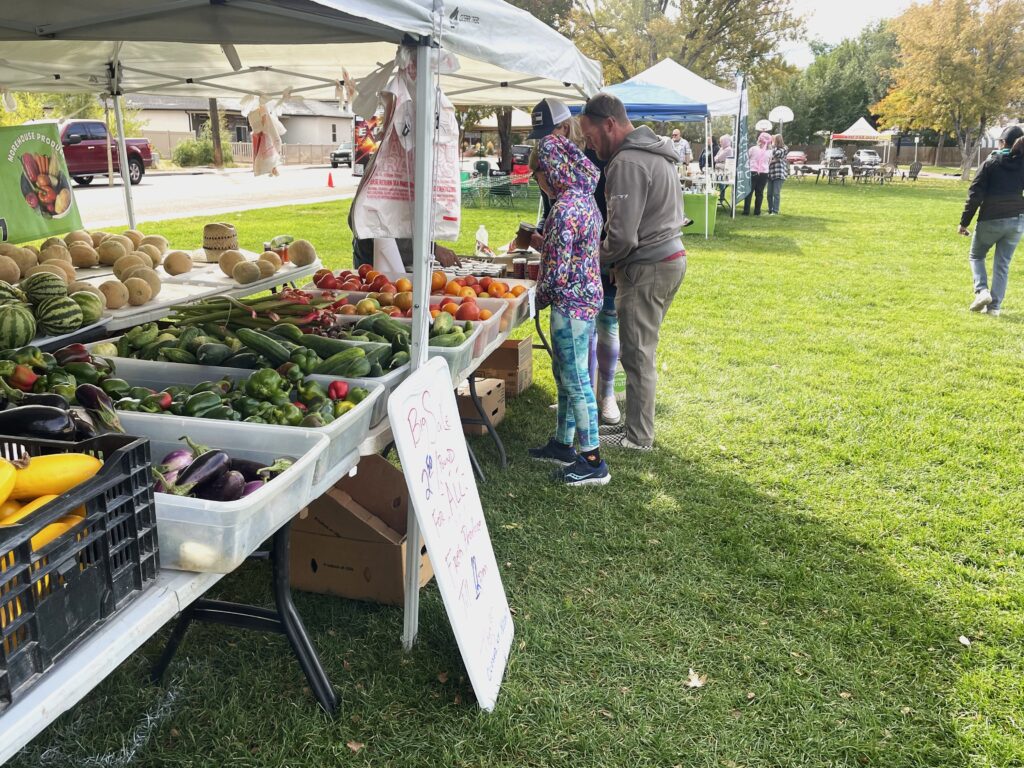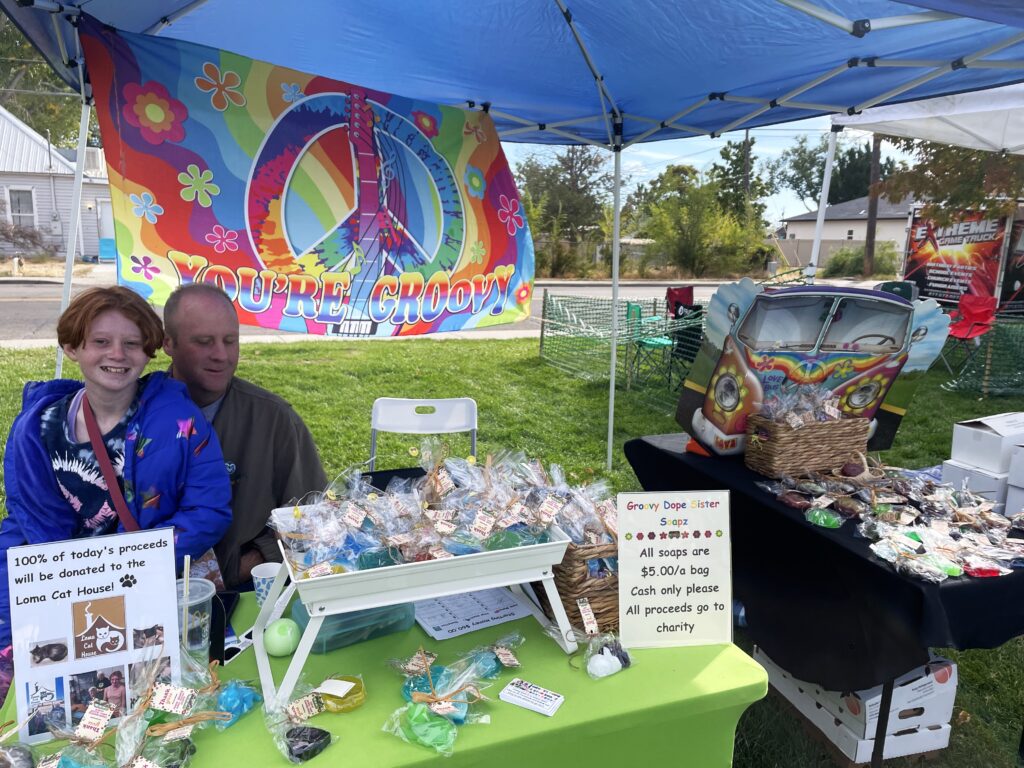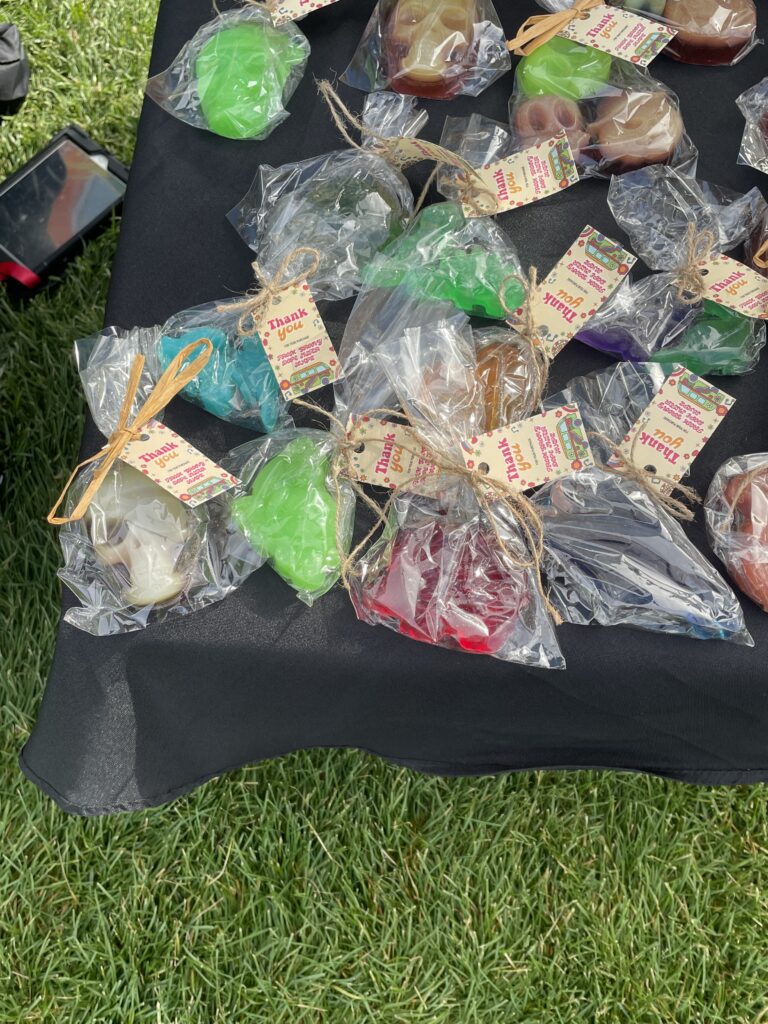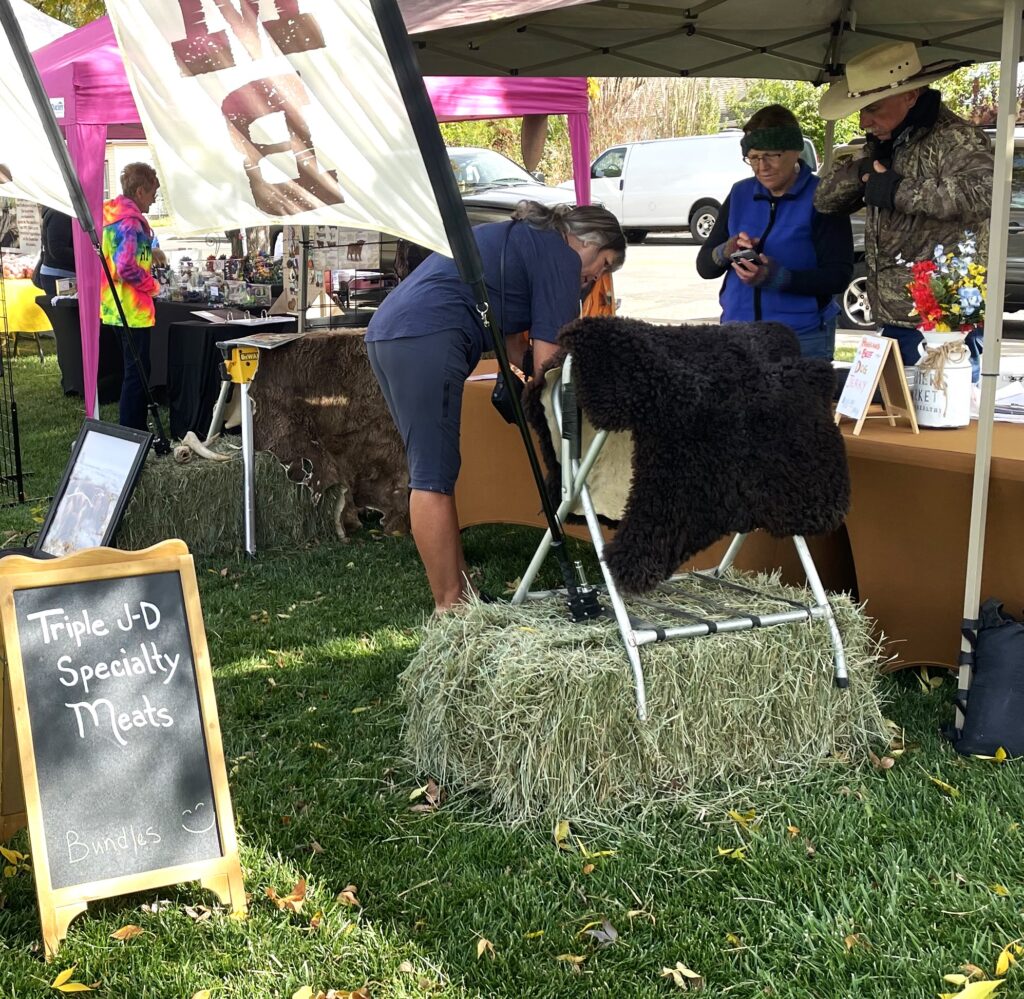 One noteworthy aspect of the Fruita Farmers Market is its commitment to serving the community. It proudly accepts SNAP and Double Up Food Bucks as payment, ensuring that the entire community can enjoy its offerings. 
For those with canine companions, there's no need to leave them behind. Dogs are allowed at the event, provided they remain leashed and under control, adding a touch of furry charm to the scene.
Behind the scenes, the Fruita Farmers Market is expertly orchestrated by the Fruita Area Chamber of Commerce. In the 2023 season, intern Ayden Meade took the reins, overseeing vendor bookings, communication, and setup. Meade's enthusiasm for the market is palpable: "The Farmers Market is for small businesses and local farmers to have a place to sell their product that isn't a storefront; it's a way to bring them all together at once," she explains.
Meade's favorite part of the market is the Kids in Business section. Here, you'll find budding entrepreneurs like 6-year-old Mila D'Amico and her mom, Jenni. They run a booth called "A Real Gem," selling handmade bracelets, necklaces, earrings and bows. Mila's entrepreneurial journey began when she made bracelets with her friends, and with her mom's encouragement, they began selling their creations in June 2023. The proceeds from their business go directly into Mila's college fund, making this experience both enriching and financially rewarding.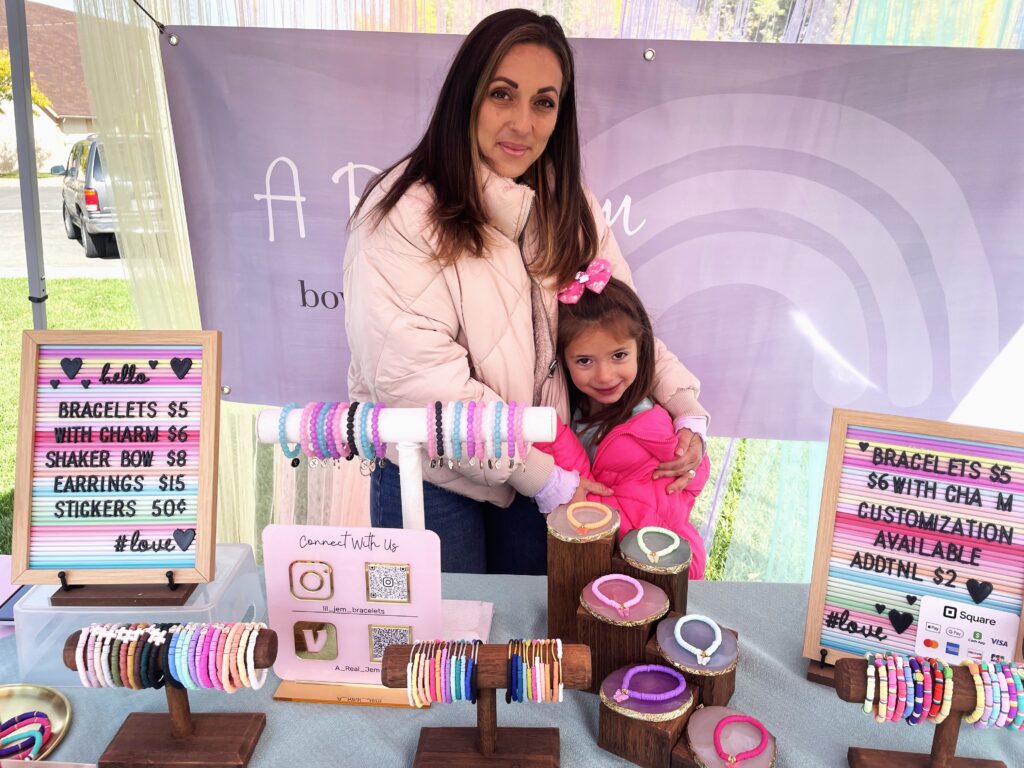 Bio Bees, another local gem, is a small business run by Karla Barela and her husband. They own a lavender field and harvest their own beeswax to create candles, soap and bath salt. Their inspiration is rooted in creating products that are not only good for humans but also for the environment. "We love the markets […] we moved to Fruita about five years ago and we enjoy it, we like the city, and we like the people," Barela said.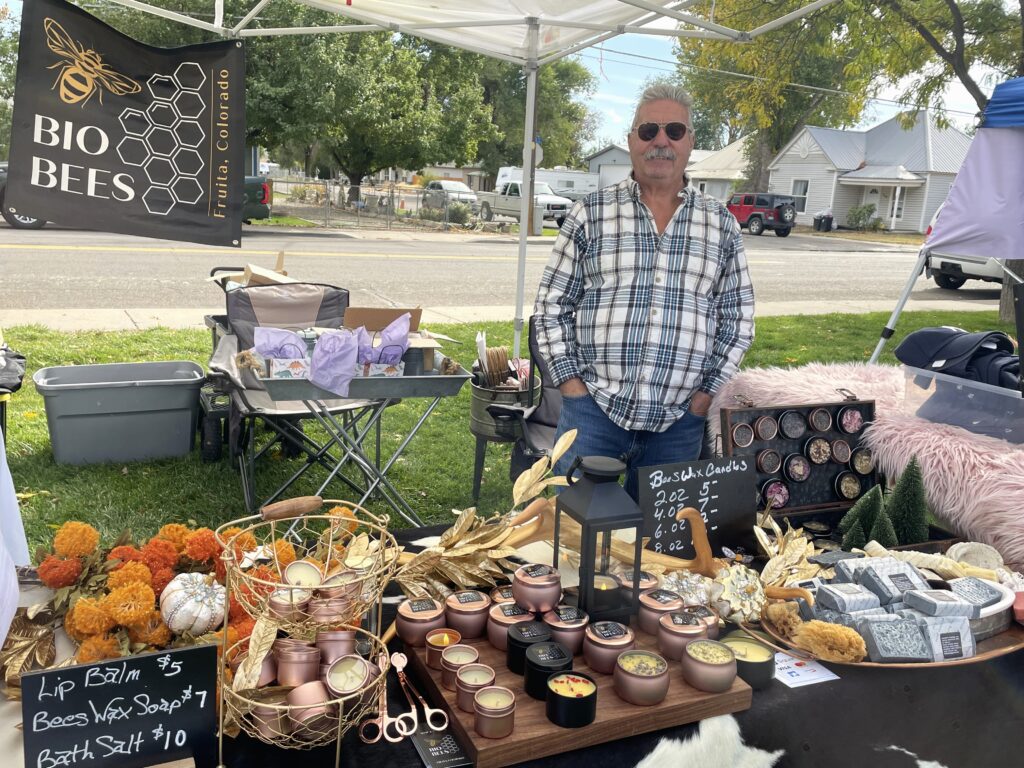 The variety of vendors is astounding, from fresh fruits and vegetables to 3D printed toys and jewelry, freeze-dried goods and various types of meat. There's something for everyone, ensuring that each visit to the Fruita Farmers Market is a unique and fulfilling experience.
Even as the temperatures dip in October, the Fruita Farmers Market remains a lively and thriving community hub. It's a testament to the unwavering spirit of this local institution and the warmth of the Fruita community that sustains it year after year. Whether you're a local or just passing through, make sure to pay a visit to this exceptional market, where the heart of the community beats in every stall and every smile.