Nestled in the heart of Western Colorado's breathtaking landscapes, the Rimrock Rodeo in Fruita, Colorado, offers a unique and exhilarating experience that celebrates the rich traditions of the American West. The rodeo is every Tuesday night from June-August, and the final event is held in September. From thrilling rodeo events to family-friendly entertainment, this annual event is a must-visit for anyone looking to immerse themselves in the cowboy culture and witness some of the most impressive displays of skill, courage, and camaraderie.
One of the main attractions of the Rimrock Rodeo is, of course, the rodeo events themselves. Attendees can witness a wide range of traditional rodeo competitions, including:
Bull Riding
This heart-pounding event features fearless cowboys attempting to ride powerful bulls for a full eight seconds. It's a true test of strength and bravery.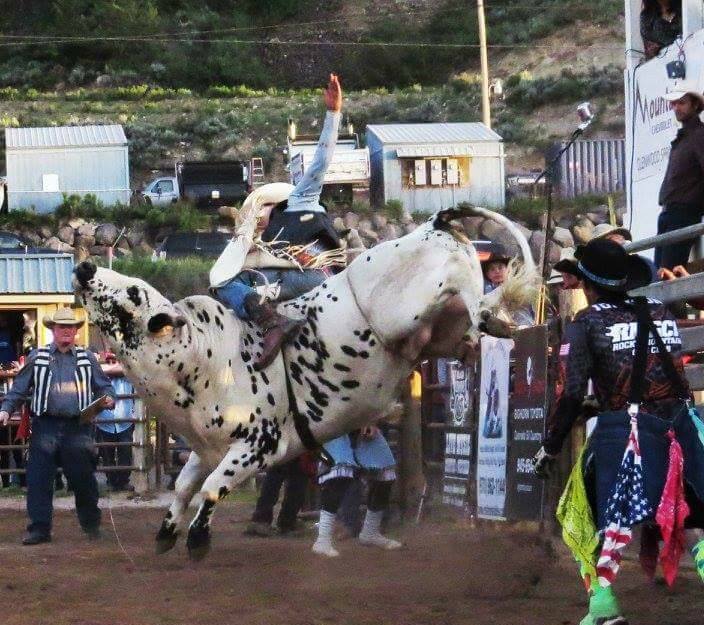 Barrel Racing
In this fast-paced competition, riders and their horses navigate a cloverleaf pattern around barrels as they race against the clock. Precision and speed are key to success.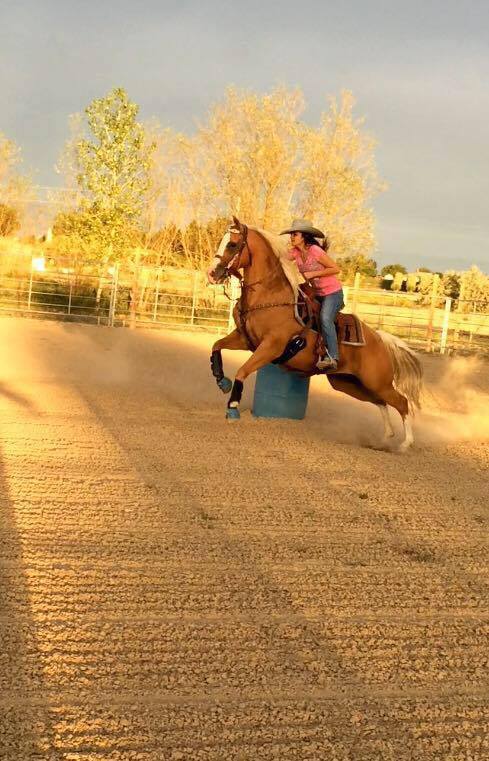 Calf Roping
Cowboys and cowgirls demonstrate their roping skills as they chase down and rope calves in the quickest time possible.
Team Roping
Teamwork is essential in this event, where a header and heeler work together to rope a steer as quickly and accurately as possible.
Saddle Bronc and Bareback Riding
These events feature riders attempting to stay on the back of bucking broncos and horses while showcasing their control and style.
Breakaway Roping
Breakaway roping is like calf roping, but when the rope lands around its neck, the rope breaks away from where it is on the saddle rather than being thrown and tied.
Mutton Bustin'
Similar to bull riding, mutton bustin' is made for kids, they hold onto sheep's wool as it takes off around the ring and try to hold on.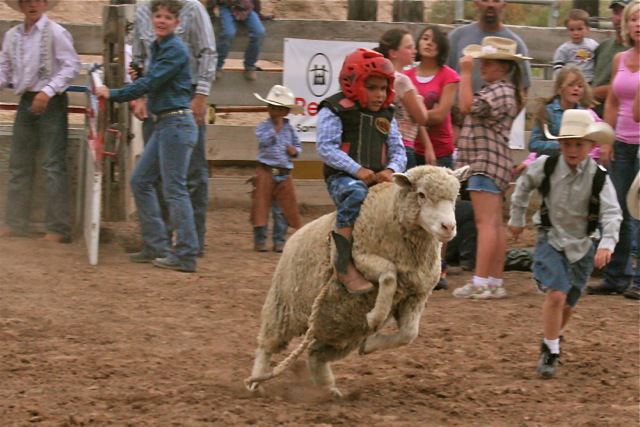 The Rimrock Rodeo isn't just about the thrilling rodeo events; it's also a family-friendly affair. Kids and adults alike can enjoy activities like pony rides, petting zoos and delicious concessions. Visitors can also explore Downtown Fruita while they wait for the rodeo to start, offering a taste of Western Colorado's artisan culture. You might find handmade jewelry, cowboy hats and other unique items to commemorate your rodeo experience. 
The Fruita area is known for its stunning natural beauty, and the Rimrock Rodeo takes full advantage of this backdrop. Attendees can enjoy breathtaking views of the Colorado National Monument, which towers in the background, creating a picturesque setting for the rodeo action.
The Rimrock Rodeo is more than just a rodeo; it's a celebration of the Western way of life, a showcase of incredible talent and courage and a fun-filled family event that brings the community together. Whether you're a seasoned rodeo enthusiast or a first-time visitor, this annual event promises an unforgettable experience that captures the essence of the American West. So, saddle up and get ready for a wild ride at the Rimrock Rodeo!